Are you Moving Forward?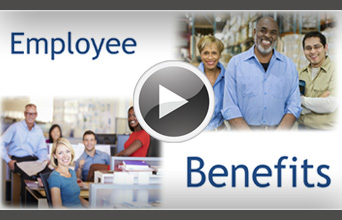 Experience a First Class, Account-Based Benefits Administrator
What does your typical day look like?
Between countless conference calls, back-to-back meetings and a never ending avalanche of emails to get through, it's a miracle you have any time to think about employee benefit plans today. Constantly changing compensation and benefits laws, rules and regulations coupled with the impending changes that healthcare reform brings certainly doesn't help make your job any easier either. We know how difficult it can be to keep up – not to mention get ahead.
Keep moving forward and take control of your employee benefit plans with Flex Plans. As a trusted benefits administrator, every day we help thousands of employers nationwide just
like you:
Save money through Consumer-Driven Accounts (CDAs) and tax advantaged programs
Save time on day-to-day administrative tasks
Attract and retain employees with improved account-based flexible benefits programs
Stay informed and in compliance despite changing compensation and benefits regulations
View More
We are a full service benefits administrator offering a comprehensive portfolio of consumer driven health strategies and tax-advantaged flexible benefits that can work together or independently to create the ideal solution for your organization, including:
And we don't stop there. As your benefits administrator, we work hard to become a valued extension of your benefits department. To ensure a first class experience, we provide integrated resources to simplify the flexible benefits process for you and your employees, including: 
Educational guidance – Learn about the latest industry trends and changes coming your way and earn HRCI credits with FlexUNIVERSITY

®

 on a variety of topics including:

Healthcare Reform
Consumer Driven Health Plan Strategies
Flex Plans Benefits Administration Services
Public and Private Health Insurance Exchanges
Consumer-Driven Accounts (CDAs)
Compliance Solutions

Exclusive features – Interactive web portals, CrossTech® claims technology and convenient debit cards. Plus, multiple employer tools and resources that make managing your plan simple.
Personalized service – Strategic planning and one-on-one customer care with
dedicated specialists.
You can make a difference for your workforce with consumer driven health plans (CDHPs) and tax-advantaged programs from Flex Plans. Request a proposal to take control of your employee benefit plans with Flex today.