Posted on December 10th, 2015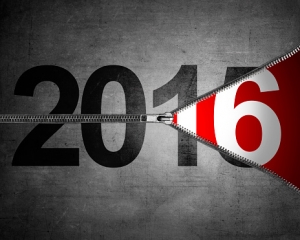 Below is a list of some key Affordable Care Act (ACA) changes and facts that will be effective in 2016:
The Individual Mandate penalties increase to $695 per adult ($347.50 per child) or 2.5% of household income, whichever is greater. 
The Employer Mandate expands to include all employers who have 50 or more employees. 
The Employer Mandate offer rate increases from 70% to 95%. 
Employer reporting related to the offer of coverage is due for the first time during Q1 2016. 
States will continue to have the flexibility of determining the size of their small and large group market segments, and they will not have to conform to a national standard.
Transitional plans (a.k.a. grandmothered plans) will have the ability to be continued one more year for renewal dates on or before October 1, 2016.
The maximum out-of-pocket (OOP) limit for non-grandfathered plans increases to $6,850 (from $6,600) for individuals and $13,700 (from $13,200) for families.  
The Reinsurance Fee is reduced to $27 per covered life (from $44 per covered life) and is expected to end after 2016. 
The Patient-Centered Outcomes Research Institute fee (PCORI fee) increases to $2.17 per covered life (from $2.08 per covered life) for plan years ending on or after October 1, 2015 and before October 1, 2016. 
Annual Enrollment Periods will occur at the same time periods as they did this year: 
2017 Individual Health Insurance Open Enrollment Period (OEP): November 1, 2016 – January 31, 2017 (proposed OEP by HHS)
2017 Medicare Annual Election Period (AEP): October 15, 2016 – December 7, 2016
2017 Small Group Health Insurance OEP: November 15, 2016 –December 15, 2016
Subscribe to this blog at the top left navigation by entering your email address to learn more with Flexible Benefit Service LLC (Flex).
The materials contained within this communication are provided for informational purposes only and do not constitute legal or tax advice.