2016 Medicare Premiums and OOP Costs
Posted on November 20th, 2015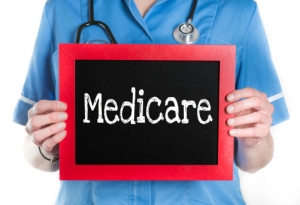 The Centers for Medicare and Medicaid Services (CMS) has released premium and cost sharing information for Medicare beneficiaries in 2016.  Approximately 70% of individuals will pay $104.90 per month for Part B, however, the premium cost will be higher for the remaining 30% of individuals who:
Enroll in Part B for the first time in 2016; or
Those who don't currently receive Social Security benefits; or
People who have Medicare and Medicaid, and Medicaid pays the Part B premium; or
People with income amounts exceeding certain thresholds (based on 2014 tax return). 
The table below shows the Part B monthly premiums for Medicare beneficiaries who fall into one or more of the four groups shown above.*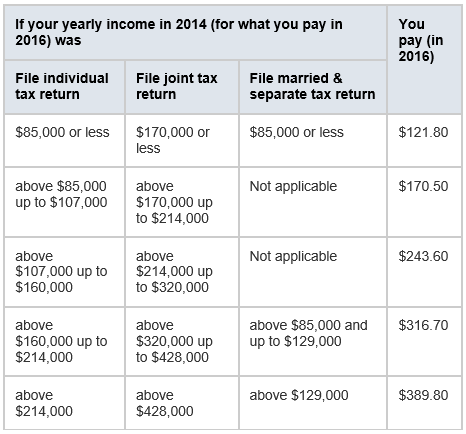 Other changes to Medicare:
Most people receive Part A "premium-free" by virtue of paying taxes, but for those who have to pay a premium the cost can be as high as $411 per month.
The Part A deductible will be $1,288 and the Part B deductible will be $166. 
The cost sharing amounts for hospitalization days 61-90 will be $322 per day.  For stays beyond 90 days the cost sharing amount is $644 per day.
The cost sharing amounts for skilled nursing facilities will be $161 per day for days 21-100 that a person is in care.
The materials contained within this communication are provided for informational purposes only and do not constitute legal or tax advice.
*Table source: https://www.medicare.gov/