2016 Special Enrollment Period Changes in the Individual Marketplace
Posted on January 29th, 2016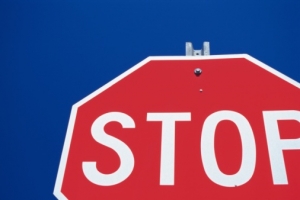 Insurance companies are concerned that some people are abusing the Special Enrollment Period (SEP) that is available in the individual marketplace. They have indicated at least some people are delaying enrollment in coverage until they get sick, applying for coverage only once they need it, and then canceling the coverage after treatment. They further argue that there aren't enough rules in place to verify if a person actually experienced a qualifying event which would trigger a SEP. In response to the concern from insurance companies, the Centers for Medicare and Medicaid Services (CMS) issued guidance in the form of a blog about changes that would apply to the SEP.  The changes have been summarized below:
The following events will no longer be eligible for an SEP:
Consumers who enrolled with too much in advance payments of the premium tax credit because of a redundant or duplicate policy.
Consumers who were affected by an error in the treatment of Social Security Income for tax dependents.
Lawfully present non-citizens that were affected by a system error in determination of their advance payments of the premium tax credit.
Lawfully present non-citizens with incomes below 100% FPL who experienced certain processing delays.
Consumers who were eligible for or enrolled in COBRA and not sufficiently informed about their coverage options.
Consumers who were previously enrolled in the Pre-Existing Condition Health Insurance Program.
In addition, the blog confirms there will not be a "Tax Season" SEP available like there was last year. 
Clarifying Eligibility for an SEP: The blog indicates that efforts will be made to clarify certain events that qualify for an SEP. The only specific event that was clarified in the blog indicated that a "special enrollment period cannot be used for a short-term or temporary move where the consumer doesn't plan to stay in their new location, including situations in which a consumer is admitted to a hospital for treatment in a different area."
Enforcing the SEP Rules: The blog indicates that efforts will be made to ensure people aren't abusing the SEP rules. More specifically, the blog says, "We will conduct an assessment of plan selections that are made through certain special enrollment periods to evaluate whether consumers properly accessed coverage. Our program integrity team will pull samples of consumer records nationally and may request additional information from some consumers or take other steps to validate that consumers properly qualified for these special enrollment periods."
Subscribe to this blog at the top left navigation by entering your email address to learn more with Flexible Benefit Service LLC (Flex).
The materials contained within this communication are provided for informational purposes only and do not constitute legal or tax advice.