2018 Family HSA Contribution Limit Adjusted Back to $6,900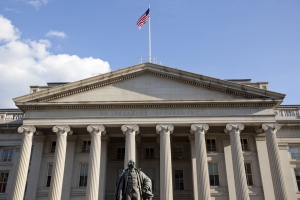 On April 26, the Internal Revenue Service (IRS) announced relief for taxpayers with family coverage under a High Deductible Health Plan (HDHP) who can contribute to a Health Savings Account (HSA).
For 2018, taxpayers with family coverage under an HDHP may treat $6,900 as the maximum deductible HSA contribution. This relief is a reversal of a previous announcement in March that lowered the maximum family contribution in accordance with the Tax Cuts and Jobs Act.
Sound confusing? Here's a play-by-play of everything that's happened:
After all of this, we are right back to the original family contribution limit of $6,900 for this year. Through everything, the individual contribution limit was unaffected. The limit remains unchanged at $3,450. Additionally, the catch-up contribution for those age 55 and older remains at $1,000.
Flexible Benefit Service LLC (Flex) will be communicating relevant information to our HSA clients who may be affected by these changes.
For more information about Chained API, you can check out our blog post here.
Do you have a question about HSAs? Ask the Expert!
Interested in opening an HSA? Contact us to get started.