3 Big Things Happened Last Week
Posted on February 21st, 2017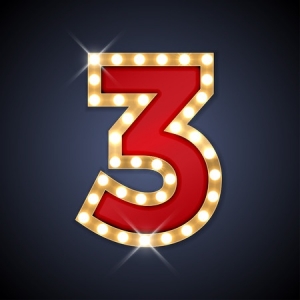 Here are three big things that occurred with health care/ health insurance last week:
1. Proposed Rules to Stabilize Exchanges and the Individual Market
All this talk about repeal and replacement, but the first order of business for the Trump administration attempts to stabilize Exchanges and the individual market. Proposed rules were published on February 17th which impact enrollment periods and other key items in the individual market. The proposed rules would shorten the length of the 2018 open enrollment period and have it run from November 1st to December 15th. Healthcare.gov would also increase its pre-verification process when determining if someone was eligible for a special enrollment period.
Click here
for a summary of other changes and access to a copy of the proposed rule. Public comments can be made until March 7, 2017. 
2. Easing of the Individual Mandate
The Individual Mandate has not changed or been eliminated, but the Internal Revenue Service (IRS) made a big announcement last week. Under the Obama administration, the IRS would not process a tax return unless the tax filer attested to having health insurance, claimed an exemption for not having health insurance, or paid a penalty for being uninsured. In response to Trump's
executive order
to ease the financial burden that the Affordable Care Act (ACA) imposes on individuals and families, the IRS announced they will process tax returns even when a person omits information about their insured status. 
3. Proposed Rules to Expand HSAs
Marco Rubio and Orrin Hatch introduced the
Health Savings Act of 2017
to the Senate last week. Eric Paulsen also introduced companion legislation to the House of Representatives last week. The proposed rules would increase contribution limits, increase the number of people eligible to establish an HSA, increase the types of qualified expenses, and would allow some carryover of unused funds from an FSA or HRA to an HSA, among several other things. HSA expansion has been discussed by several Republicans as one key component that needs to be included as part of an ACA replacement strategy, so a lot of this proposed rule, if not all of it, may become a reality down the road.