7 Facts for a Thanksgiving Talk on Healthcare Reform
Posted on November 26th, 2013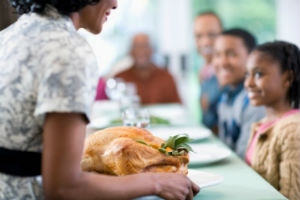 During the holidays, when you are face-to-face with family members, even a "simple" healthcare reform question may land you in the middle of an escalated political debate. You may even be the go-to person for these questions if you are known to be up-to-date with the latest news.
The Washington Post even wrote an article about surviving health care reform debates at Thanksgiving. When debates get heated, it is easy to forget the basics that can add much needed structure to your conversation. Before you start chewing the proverbial fat with family, here are 7 facts to keep in your back pocket:
 Individuals have until December 23, 2013 to enroll in health coverage that begins January 1, 2014.
 Individuals have until March 31, 2014 to enroll in health coverage to avoid a penalty.
 The penalty if an individual chooses not to get health coverage in 2014 is 1% of your yearly household income or $95, whichever's greater.
 Until HealthCare.gov runs smoothly, you can estimate possible premium subsidies (tax credits) with Kaiser's Subsidy Calculator.
 If you have coverage through your employer, you probably don't have to do anything.
 You may be allowed to keep your canceled plan, depending on your state and insurance company.
 If you do not qualify for a subsidy (tax credit) from the public exchange then you should also to remember to compare plans that are "off exchange" (plans that are not on the public exchange) or find a plan through a health insurance producer or private exchange since they may offer better options for you.
Happy Thanksgiving!
Flexible Benefit Service Corporation (Flex)
Join our mailing list or click here to stay updated on the latest healthcare reform news.
Note: The materials contained within this communication are provided for informational purposes only and do not constitute legal or tax advice.