ACA Repeal Efforts on Spring Break
Posted on April 12th, 2017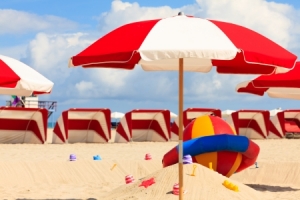 Last week, House Republicans renewed their efforts to repeal and replace the Affordable Care Act (ACA). Several closed-door meetings were held in an attempt to devise a plan that would appease both Conservative and Moderate Republicans. Progress is believed to have been made, but there is still not a bill that would pass the House. ACA repeal efforts are likely on a temporary hold as House members have returned to their home states for a two-week Spring recess. It will likely be back to the drawing board starting the week of April 24th, but here are some of the options for House Republicans to consider:
1.
Continue discussions on a repeal and replace bill.
The hard part is that Conservative Republicans want a bill that repeals as much as possible and as quickly as possible. On the other hand, Moderate Republicans are concerned about changes to Medicaid that could eliminate coverage for some individuals. Either way, talks are likely to resume.  
2.
Use tax reform to repeal parts of the ACA.
Tax reform is another agenda item for this Congress to tackle. Through tax reform, those tax provisions imposed by the ACA could be repealed.
3.
Issue Agency Guidance which impacts the ACA
. The Department of Health and Human Services (HHS) and other agencies who regulate the ACA could issue guidance which alters parts of the ACA. We've seen some of this already from HHS when they proposed guidance that would shorten the 2018 open enrollment period. 
4.
Draft separate, stand-alone bills.
Repealing and replacing the ACA is a monumental task. Republicans could try to tackle this bits and pieces at a time. For example, expanding Health Savings Accounts (HSAs) is an initiative supported by Republicans. They could pass a bill that just focuses on HSA expansion, as opposed to one that also includes several repeal agenda items.
5.
Do nothing
. There is a general belief amongst Republicans that if nothing is done insurance markets will eventually collapse. Some have suggested, including President Trump himself, that if nothing is done and we wait longer more people (including Democrats) will recognize the problems with the ACA and work together on a repeal and replacement bill.