ACA Requires Nutrition Labeling of Standard Menu Items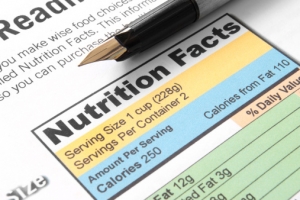 The Affordable Care Act (ACA) has created a great deal of change in the healthcare market. Individuals, employers, insurers, doctors, hospitals, pharmaceutical companies and many others have all experienced change in one way, shape or form. Next on the list is the restaurant industry, and that's because the food you eat can have an impact on your overall health.  
Section 4205
of the ACA requires chain restaurants with 20 or more locations to start posting calorie information on standard menu items starting in December. The rules even extend to companies that sell food products through vending machines. The intent of the new rule is that it would help people make more informed decisions related to food consumption.
The Food and Drug Administration (FDA) is responsible for drafting the new menu labeling rules set to take effect at the end of the year, but several restaurant chains and politicians have requested a delay in this new requirement. They argue the rules that have been released by the FDA are neither clear nor concise, and to implement this change later this year would be premature. Regulators have not yet responded to the request for the delay.
Subscribe to this blog or join our mailing list to stay updated on healthcare reform and more with Flexible Benefit Service Corporation (Flex).
 
The materials contained within this communication are provided for informational purposes only and do not constitute legal or tax advice.