ACA Section 1332 State Innovation Waivers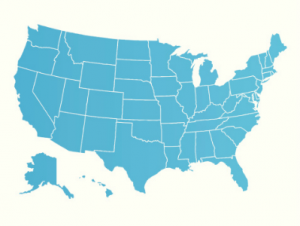 There have been several attempts to dismantle the Affordable Care Act (ACA) and none have prevailed up to this point. The House of Representatives voted nearly 40 different times to repeal the law with no avail. The constitutionality of the Individual Mandate was challenged and ultimately upheld by the Supreme Court. Now we are awaiting a decision on whether the federal government can legally provide subsidies to Exchange applicants.  
For the sake of argument, let's assume the Supreme Court sides with the federal government and their ability to administer subsidies. One would assume the ACA continues to be implemented as anticipated, but can we expect any more significant changes with the law?
There is a part of the ACA, referred to as Section 1332, which gives states the ability to opt out of and waive certain provisions of the law provided they have an alternative that is expected to work reasonably well. The waivers can be requested starting in 2017 and would give states the ability to use federal dollars to do things such as:
Eliminate or change the penalties related to the Individual Mandate
Eliminate or change the penalties related to the Employer Mandate
Eliminate the Exchange and find a different way of subsidizing coverage
Waiver requests would not be permitted for some of the rules, such as the requirement to cover children up to age 26 and the requirement to waive pre-existing condition waiting periods, but many of the provisions could be modified or eliminated if a state can demonstrate that they have an effective alternative.  
Final regulations about the waiver process have not been released and are forthcoming. Up to this point, only four states have expressed interest in the waiver process, but it's anticipated more states are likely to explore the process once final regulations are issued. There would be some form of an application process for a state to be granted a waiver from one or more parts of the ACA.  
As the ACA continues to be a widely debated topic in politics, some of the presidential candidates are expected to take a neutral position on the law, and instead embrace the concept of Section 1332 waivers as a way for states to customize health care coverage and costs.  
Be prepared to start hearing a lot more about these waivers…..unless the Supreme Court rules in favor of the plaintiffs subjecting the entire ACA to change.
The materials contained within this communication are provided for informational purposes only and do not constitute legal or tax advice.