CMS Allows Exemption for Individuals with Cancelled Health Plans
Posted on January 3rd, 2014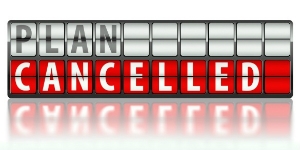 President Obama had previously announced that individuals could keep their health plan for another year if they received a cancellation letter in the mail. But he ultimately left this decision up to each state to decide. There were several states that chose not to allow these health plans to be continued for another year. As a result, several individuals are being forced to find new coverage.
The Centers for Medicare and Medicaid Services (CMS) issued a letter on Dec. 19 that impacts anyone with a cancelled policy. These individuals can now complete a form to receive a financial hardship exemption if they believe all of the other health insurance options available to them are more expensive than their policy that is being cancelled. This exemption would then temporarily waive the requirement for these individuals to obtain health insurance or pay a penalty in 2014. 
The financial hardship exemption would also provide these individuals with the option of enrolling in a catastrophic health plan. The catastrophic plans have been described as "cheap, bare-bones" plans by some politicians. These plans were originally created as a low cost option for people under age 30. 
The state of Illinois had previously announced that it would allow individuals that received a cancellation letter to keep their health plan for another year. Therefore no financial hardship exemption could be filed in this situation because individuals in our state are not being forced to find a new plan at this time.
There are a handful of questions that still remain unanswered about this new guidance. For example, will this financial hardship exemption also be available next year when many Illinois policy holders will be forced to choose a new health plan? We hope some of these answers will be available soon, and we will provide additional updates as more information becomes available. 
Join our mailing list or click here to stay updated on the latest healthcare reform news.
Note: The materials contained within this communication are provided for informational purposes only and do not constitute legal or tax advice.