Coronavirus Impact to Health Plans
Posted on March 13th, 2020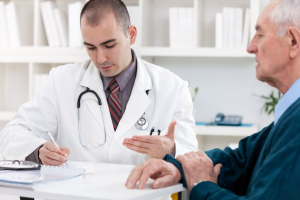 In just a very short period of time, the Coronavirus Disease (COVID-19) is impacting health plans and health care throughout the country. Here are some key examples of recent developments:
The Internal Revenue Service issued Notice 2020-15 which allows qualified high deductible health plans (HDHPs) to cover testing and treatment for the Coronavirus Disease prior to the deductible being satisfied. This preserves the eligibility for people covered by an HDHP to make contributions to their Health Savings Account (HSA).
A bill has been introduced in the House of Representatives, H.R. 6173, which would require health insurance carriers to cover the full cost of Coronavirus tests without any cost sharing requirements for the member. Coronavirus testing would be added to the list of covered preventive services required under the Affordable Care Act (ACA). Even though this bill is not yet law, many health insurance carriers are already providing coverage for Coronavirus testing at no cost to the member.
The state of Washington, one of the areas in the country hit hardest by the Coronavirus Disease, is providing a limited special enrollment period on their state-based exchange. Anyone without health insurance in Washington can enroll in an individual health plan until April 8th. Other exchanges may follow suit.
Some pharmacies like CVS are providing free home delivery of medications during this time.
Additionally, for those individuals who do incur medical costs related to the Coronavirus Disease, they can be assured that these expenses are eligible for reimbursement under their Health Flexible Spending Account (FSA), Health Savings Account (HSA), and in some instances their Health Reimbursement Arrangement (HRA).
As the situation with the Coronavirus Disease continues to evolve, we are likely to see more changes related to health care coverage and treatments.