Employer Mandate Comparison Chart 2015 vs. 2016
Posted on March 5th, 2014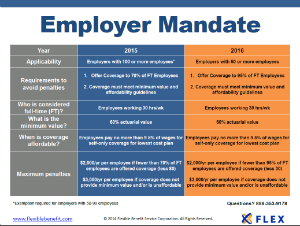 Click the "View Fullscreen" button on the bottom right of the frame to see the chart.
Subscribe to
our blog
to stay updated on the latest in employee benefits and healthcare reform.
The materials contained within this communication are provided for informational purposes only and do not constitute legal or tax advice.