Expiring COVID-19 Employee Benefit Regulations
Posted on February 25th, 2021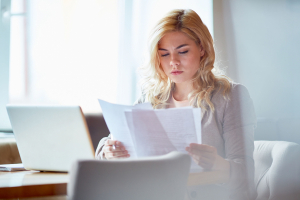 UPDATE: We have since received additional guidance from the Department of Labor, which clarifies that the COBRA extension end date is specific to each individual. Stay tuned to the Flex blog for additional information as we learn more.
Last year, the Department of Labor (DOL) issued a regulation that extended the length of certain time periods applicable to group health plans, disability plans, and other welfare benefits subject to the Employee Retirement Income Security Act of 1974 (ERISA). In particular, the regulations allowed additional time for plan participants to do the following:
• Take advantage of a special enrollment period required by HIPAA
• Elect COBRA
• Make COBRA premium payments
• Notify the plan administrator of a COBRA qualifying event or a determination of a disability
• File a claim for benefits
• Appeal a claim that was denied in whole or in part
• Request an external review of a final adverse benefit determination
• File information to perfect a request for an external review
The regulation took effect on March 1, 2020, and it was set to expire 60 days after the end of the COVID-19 national emergency. Employers, insurance carriers, and benefit administrators were to "disregard" this time period and provide plan participants additional time to take any of the above-mentioned actions.
Although the DOL regulation itself did not address a maximum expiration date for the extension of these time periods, federal law only allows regulations to pause or extend deadlines for a maximum period of 12 months. This means February 28, 2021 concludes the 12-month period; however, the national emergency is still in effect.
Unfortunately, this has caused a great deal of confusion and uncertainty about the administration of these extensions and the impact of their expiration. It is possible that additional guidance may be issued, or legislation may be passed which clarifies the expiration of these extensions, but no such guidance exists today. If more information becomes available, Flexible Benefit Service LLC (Flex) will provide an update.