Flex Employee Spotlight - Larry Cassman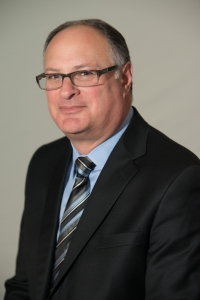 As a part of Flex's ongoing 30th anniversary celebration, we'd like to introduce you to some of our staff whose hard work and dedication has helped us to reach this important milestone.
Meet Larry
Larry Cassman is the Sales Manager for Individual and Medicare Sales. He has worked in the insurance industry for 18 years and at Flex for 11. Prior to that, Larry was a Stock Options Floor Trader at the Chicago Board of Exchange. 
Over his many years at Flex, Larry has developed a reputation as the go-to guy for Medicare questions, and his expertise has been invaluable, both to the brokers he serves and to other Flex employees. Larry is a featured speaker at Flex's educational events for Medicare plans and Under-65 individual plans. He has helped countless brokers better understand how these plans work and the best way to sell them. Many financial advisors and insurance brokers who don't sell Medicare plans refer their Medicare clients to Larry, with full confidence that they will be well taken care of.
Larry's good humor and easygoing nature have made him a favorite around the office, and everyone knows the quickest way to his heart is with a slab of Carson's ribs and a piece of Portillo's chocolate cake. In his free time, Larry can be found on the tennis courts burning off those cake calories.
We asked Larry a few questions about what Flex means to him. Here's what he said:
What do you love about working at Flex?
I love being able to help our brokers help their clients to get the best possible plan. I really enjoy thinking outside the box to come up with new strategies.
How has the industry changed during your time here?
I have seen major growth in the Medicare market. It's the fastest growing market in health insurance.
What does Flex's tagline, "Leading the Way," mean to you?
Bringing new ideas to our brokers, like how to incorporate various insurance plans and ancillary products that complement each other.
How do you lead the way for our clients?
I stay well-informed and up-to-date on changes with the ACA and Medicare plans each year. I am a reliable resource for our brokers and my coworkers.
Larry is just one of the many talented Flex employees that have contributed to our success over the past 30 years and helped to lead the way for our clients. 
Do you have questions about Medicare or need a quote for individual health insurance? Larry is your guy!  You can reach him at
indsales@flexiblebenefit.com
or via phone at 888-353-9178.
Do you have a piece of Medicare business that you are looking to refer? Check out Flex's
referral program
.