Free Webinar - Take the Bite Out of COBRA
Posted on March 21st, 2019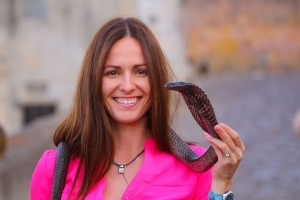 That flu shot you're providing to employees. Are you offering it as a benefit to COBRA beneficiaries? Because you should be.
While COBRA is conceptually easy to understand, it is tactically more challenging to administer. Many employers are unaware that certain benefits are subject to COBRA. On the other hand, some employers are offering COBRA in situations which they don't have to because of a misunderstanding of the law.
The cost of non-compliance can be high, so employers should make sure all their ducks are in a row when it comes to COBRA.
We've put together a webinar to educate benefits professionals on the aspects of the COBRA law that are unknown or misunderstood so that they can stay in compliance.
Take the Bite Out of COBRA
Tuesday, April 2 at 11:00 AM Central
Attend this free 60-minute webinar to learn:
Which plans are subject to COBRA

Who must be offered COBRA

When COBRA must be offered

And more
This webinar is pre-approved for one HRCI continuing education credit and one SHRM Professional Development Credit (PDC).