The Future of the ACA (or Lack Thereof) Part II
Posted on November 22nd, 2016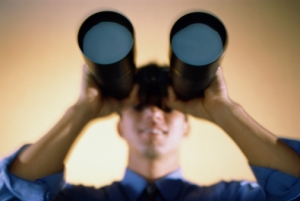 Last week, we posted a
blog on the future of the Affordable Care Act
 (ACA). That blog focused on what types of things could potentially be repealed under President-elect Donald Trump. In this blog, the focus is on when things could start to get repealed, with an understanding that this is all speculation.
Trump will be sworn into office on January 20, 2017. It is believed by industry experts that Trump will make the unraveling of the ACA a major priority during his first 100 days in office. That would imply that we could start to see bills introduced which would repeal key components of the ACA towards the middle to late part of spring, although some bills could be introduced earlier and others later. 
Once a bill is introduced, and assuming it's passed, it may not have an immediate effect. Some provisions may be repealed but with an effective date taking place one or two years out. For example, the Individual Mandate may be repealed but delayed to take effect until 2019. The more significant the provision, the more likelihood it's effective date of repeal isn't immediate. Insurers have also warned that any quick, radical changes could be catastrophic to the health insurance industry. 
Republican leaders also appear to be mulling over two different approaches in their repeal efforts. Under the first approach, Republicans would be quick to repeal the most significant provisions of the ACA that they dislike, such as the Individual Mandate, Employer Mandate and Cadillac Tax. This approach would come without a replacement strategy, but the repeal date would be delayed to allow time to formulate a strategy at a later date. 
Under the second approach, Republicans would wait to repeal key provisions of the ACA until they had an agreed upon replacement strategy. This seems like the more logical approach, but Republicans have been so anxious to repeal the ACA that the first approach may be used instead. Additionally, there doesn't seem to be a clear cut replacement strategy that most Republicans agree on today so the first approach may prevail. Only time will tell.
While we may start to see some parts of the ACA repealed next year, it's largely believed that the most significant changes won't start until 2018 or later. Next year is expected to be mostly business as usual, but we will probably start to find out what parts of the ACA are going away in future years.