Health Plan Identifier Requirement Delayed Until Further Notice
Posted on October 31st, 2014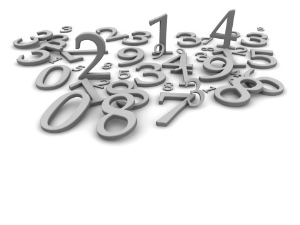 Effective October 31, 2014, the Centers for Medicare & Medicaid Services (CMS) Office of e-Health Standards and Services (OESS), the division of the Department of Health & Human Services (HHS) that is responsible for enforcement of compliance with the Health Insurance Portability and Accountability Act of 1996 (HIPAA) standard transactions, code sets, unique identifiers and operating rules, announces a delay, until further notice, in enforcement of 45 CFR 162, Subpart E, the regulations pertaining to health plan enumeration and use of the Health Plan Identifier (HPID) in HIPAA transactions adopted in the HPID final rule (CMS-0040-F). 
This enforcement delay applies to all HIPAA covered entities, including healthcare providers, health plans, and healthcare clearinghouses.
What is a HPID? 
A HPID is a 10-digit number that would be used to standardize HIPAA electronic transactions such as medical and dental claims and encounters. The intent is that the HPID would simplify the routing, review and payment of electronic transactions, and it would reduce errors and manual intervention.   
Health Reimbursement Arrangements (HRAs), Health Flexible Spending Accounts (FSAs) and Health Savings Accounts (HSAs) were not specifically addressed in the
final regulations
issued in September 2012, but a
FAQ
was released earlier this month, and it addresses the impacts of the HPID to these accounts.  
The additional information provided in the FAQ indicates that FSAs and HSAs will not need to obtain a HPID.   
However, some HRAs will be required to obtain a HPID.  The FAQ states that "HRAs may require an HPID if they meet the definition of a health plan. HRAs that cover deductibles only or out-of-pocket costs do not require HPIDs as these are more like additional plan benefits than stand-alone plans."  
Our interpretation of the FAQ guidance is as follows:
HRAs that only reimburse medical expenses associated with an employer-sponsored major medial plan will not need to obtain a HPID.  This would include reimbursements for things like deductibles, copays and coinsurance.
 
All other types of HRAs will most likely need to obtain a HPID.  This would include, but is not limited to:
HRAs that only reimburse dental/vision expenses

Stand-alone HRAs providing reimbursements only to retirees

HRAs that provide reimbursements for out-of-pocket medical expenses that are unrelated to the employer-sponsored major medical plan (e.g. in addition to medical expenses such as deductible, copays, coinsurance,  reimburses any Code Section 213(d) expense)
The original deadlines required some health plans to obtain a HPID as early as November 5, 2014. However, as noted above, the HPID deadlines are delayed until further notice. 
The materials contained within this communication are provided for informational purposes only and do not constitute legal or tax advice.