House Votes to Delay Individual Mandate
Posted on July 30th, 2013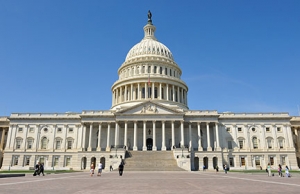 The House of Representatives, controlled by the Republican Party, voted earlier this month to delay the Individual Mandate by one year. It voted 251-174 in favor of delaying the requirement for most individuals to obtain health insurance until January 1, 2015.
This marks the 38th time that the House has tried to repeal or scale back the Affordable Care Act (ACA).
Most political experts believe the attempt to delay the Individual Mandate doesn't have a chance to be passed by the Senate, which is controlled by the Democratic Party. Democratic leader Nancy Pelosi said the House vote to delay the Individual Mandate was "nothing more than a waste of time."
Without Senate approval of a delay, the Individual Mandate will still be implemented as planned on January 1, 2014. 
Additional guidance about the implementation of the Individual Mandate and other ACA components will continue to be issued over the upcoming months. We will continue to keep you informed on the critical components of the law.
Join our mailing list or click here to stay updated on the latest healthcare reform news with Flexible Benefit Service LLC (Flex).
Note: The materials contained within are provided for informational purposes only and do not constitute legal or tax advice.