Illinois to Expand Medicaid Program
Posted on August 2nd, 2013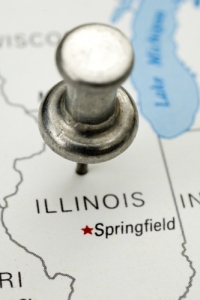 On Monday, July 22nd, 2013, Governor Pat Quinn signed legislation that will expand the Medicaid program for residents of Illinois starting in 2014. Illinois is now the 23rd state that has decided to move forward with the expansion of its Medicaid program.
The Affordable Care Act (ACA) provides federal funds for states opting to expand its Medicaid program. ederal funds will pay for all of the costs to cover newly eligible people from 2014 to 2016. The federal funds will then start to gradually drop from 2017 until 2020 where it will level off at a 90% payment rate from that year and moving forward. 
The decision to expand Illinois' Medicaid program will make coverage available to adults with annual income of up to 133% of the Federal Poverty Level (FPL). This will effectively allow adults with earnings of up to 138% of the FPL to qualify for Medicaid because 5% of income is disregarded in determining eligibility. 
Based on the 2013 FPL, Medicaid coverage will now be available to adults of single households with annual income of approximately $15,860 or less. The income qualifications increase as household size increases. For example, an adult with a family of 4 would qualify for Medicaid if the household income was approximately $32,500 or less. 
The state of Illinois expects this expansion will provide coverage to nearly 200,000 new people in 2014 and 342,000 new people by 2017. 
Twenty-one other states have decided to opt out of the Medicaid expansion. These states, which are mostly controlled by Republican governors, have expressed a lack of confidence in future federal funding.
Former vice presidential candidate Paul Ryan of Wisconsin has said "there's no way we're going to keep those match rates like that." The federal government today pays an average of 57% of state Medicaid expenses. 
View articles about Illinois' decision by local news outlet: Sun-Times.
Join our mailing list or click here to stay updated on the latest healthcare reform news with Flexible Benefit Service LLC (Flex).
Note: The materials contained within are provided for informational purposes only and do not constitute legal or tax advice.