Introducing a New Individual Carrier Option in Illinois
Posted on November 25th, 2020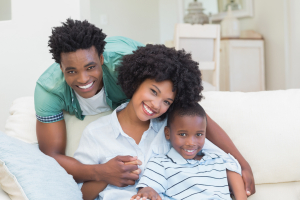 The Flex General Agency is excited to welcome Bright Health into our individual product portfolio for the state of Illinois. We encourage you to review their offerings for your individual clients and their families.
Who is Bright Health?
Network - Bright Health is a brand new offering in Illinois and is expanding via a carefully curated network of doctors, clinics and hospitals to provide the best healthcare at the best possible price. View the official press release about their expansion plans >>
Financials - Bright Health has raised $1.6 Billion in Total Funding, all of their funding is through private investors. 
What makes Bright Health stand out?
Bright Health's model is anchored in exclusive Care Partnerships with leading health systems in each state, using three technology components: an intuitive user interface, a data analytics component, and a platform that works with electronic medical records and telemedicine companies. These allow Bright Health to suppress costs while improving patient outcomes and care coordination.
No referrals, just open access. No Primary Care Physician selection required.
Bright Health's Network is an HMO-PPO hybrid. Like an HMO, members are restricted to Bright Health's Care Partners, but like a PPO, no referral is needed to see a specialist.
View the In-Network Hospital Listing >>
Here is a sneak peek at their new plan benefits for 2021:
Individual & Family healthcare plans with even more to love:
$0 Primary Care Visits*

$0 Deductible Plans*

Enhanced Telehealth Included

Great Specialty Copay Options

National Urgent Care Network

Pediatric Dental & Vision on All Plans**
Ready to get started selling Bright Health?
You can choose to sell ACA-compliant Individual and Family Plans available both On- and Off-Exchange and Medicare Advantage Plans via Bright Health in the state of Illinois. Get contracted today to provide competitive options for your clients.
View the Contracting and Certification guide >>
Flex General Agency is here to provide you all the support you need this fourth quarter and beyond. Contact a Flex Sales Consultant today to get started offering Bright Health to your clients.
*Benefits listed are not included on all plans. $0 primary care and $0 deductible plans do not apply to all plans. Please refer to Bright Health's 2021 Illinois plan offering for details.
**Pediatric Dental coverage included with all Bright Health Individual Plans for children up to age 19.