It's July or Bust for the ACA Repeal!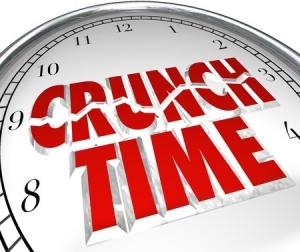 It appears crunch time is nearing for Senate Republicans who want to repeal and replace key parts of the Affordable Care Act (ACA). While there is no official deadline to pass legislation that would alter the ACA, the artificial deadline is the end of July.
Senate Republicans will be on recess for the entire month of August and won't return to Washington until after Labor Day. Upon return in September, it's expected all of Congress will be focused on passing a budget by October 1st to avoid a government shutdown. That means if legislation to repeal the ACA were to happen this year, it would most likely need to happen in July.
Senate Republicans introduced their version of an ACA repeal bill, referred to as the Better Care Reconciliation Act of 2017 (BCRA), on June 22nd. It's already undergone some revisions, and that's expected to continue as Senate Republicans are not all aligned on how they think the ACA should be repealed and replaced. The biggest areas of dispute are with Medicaid and the individual health insurance market. 
Proposed changes in the BCRA would radically reform the Medicaid program from its current structure. These changes would save the federal government $772 billion dollars over the next decade, but 15 million people would lose coverage under Medicaid as a result of these changes,
according to estimates
by the Congressional Budget Office (CBO). Many Republicans believe the Medicaid program under its current structure is fiscally unsustainable, but it's tough to "sell" a bill to the public that could result in millions of people losing coverage.       
Senate Republicans are also struggling to come up with a solution for the individual health insurance market, where premiums continue to rise and competition continues to shrink. Finding the appropriate balance of market rules is easier said than done.
The debate will continue for the foreseeable future, and it's anyone's guess as to what a final bill might look like in the Senate, and whether it even has a chance to pass. But it really does feel like it's July or bust for repeal and replace.