King vs. Burwell – What's it all mean?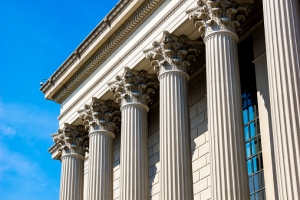 On June 25, 2015, the Supreme Court of the United States (SCOTUS) ruled 6-3 in favor of the federal government and their ability to provide subsidies in Exchanges. The plaintiffs had contested the federal government's interpretation of the healthcare law citing language in the Affordable Care Act (ACA) which specifically says subsidies can only be provided by an Exchange "established by the state."  
On July 22, 2014, a Court of Appeals in Washington D.C. issued a ruling that the federal government didn't have the legal authority to administer subsidies based on a literal interpretation of the law. On the very same day, a Court of Appeals in Virginia hearing a similar case issued a ruling that the federal government could provide subsidies based on a more figurative interpretation of the law. The conflicting decisions caused a great deal of confusion and uncertainty about the future of the ACA, and created the need for SCOTUS to get involved.  
The ruling in favor of Sylvia Burwell, who is the acting Secretary of the Department of Health and Human Services (HHS), means that the 6.4 million people who are receiving subsidies through Healthcare.gov will continue to receive those subsidies for years to come, and more enrollees are expected to gain access to subsidies each year.     
The ruling also means the implementation of the ACA will generally remain status quo for the foreseeable future.  Any significant changes to the law would have to be passed by Congress and signed into law by President Obama. The President has expressed on a number of occasions that he would not sign any laws which repeal the ACA or its key components, including the Individual and Employer Mandates.  
For employers, producers, individuals and anyone affected by the ACA, it appears we're staying the course for now.  
The materials contained within this communication are provided for informational purposes only and do not constitute legal or tax advice.