King vs. Burwell Decision Expected at End of June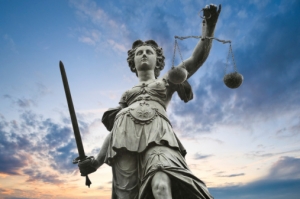 The Supreme Court is expected to rule on the
King vs. Burwell
case at the end of this month. This is the court case that is challenging whether or not the federal government can provide subsidies to Exchange enrollees in the 37 states in which it operates. Media coverage of the case implies that the judges are evenly split and a ruling could go either way. If the Supreme Court strikes down the ability for the federal government to provide subsidies then one of two situations is likely to occur:
The subsidies are immediately eliminated; or
The subsidies are temporarily extended.
The second option would appear to be the most probable to avoid complete and utter chaos in the insurance marketplace, but it may come with a steep price to President Obama and his signature health care law. For example, more than 30 senators have signed on to a bill that would extend the subsidies until September 2017, but only if Obama also agrees to repeal the Individual and Employer Mandates. And, if the mandates are repealed, then several other parts of the Affordable Care Act (ACA) would start to crumble and create a great deal of change to provisions of the law that have already been implemented.  
Live media coverage, including comments from Obama and other political leaders, are expected once the Supreme Court announces their decision.
 
Subscribe to this blog or
join our mailing list
to stay updated on healthcare reform and more with Flexible Benefit Service LLC (Flex).
The materials contained within this communication are provided for informational purposes only and do not constitute legal or tax advice.