Know Your Options: A Sense of Direction from Continuing Education
Posted on October 30th, 2012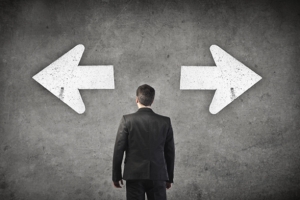 The Affordable Care Act may have some health insurance producers feeling anxious, but the proactive producer will stay educated and know every option out there to remain a key player in the distribution of health insurance. From timely topics such as Medicare, and trending topics like consumer driven health plans (CDHPs) and our own private insurance exchange, which was designed with the producer in mind – we are discussing what matters most to your future – right now!
Producers can receive the latest industry education from Flexible Benefit Service LLC (Flex) by attending complimentary courses, which are offered to keep your skills sharp so you will know how to approach opportunities at every angle.
Nov. 6 @ 10AM CT: Medicare Advantage Plans, Webinar
Nov. 7 @ 11AM CT: InsureXSolutions Seminar, Wheeling, IL
Nov. 14 @ 9AM CT: Health Savings Accounts (HSAs) Seminar, Rosemont, IL
Nov. 15 @ 11AM CT: InsureXSolutions Seminar, Oak Brook, IL
Click here to register for one of our events.
We're also headed your way! Feel free to stop by the Flex booth at one of the following industry tradeshows:
Nov. 8, NAIFA Chicago – Taste of Million Dollar Round Table, Oak Brook, IL
Nov. 14, CNIAHU Annual Healthcare Expo, Wheeling, IL
Dec. 4, Workplace Benefits Transitions, Chicago, IL – Flex President, John DiVito, will be speaking on a panel entitled Flexible Compensation & Defined Contribution Benefit Plans.
Don't forget to connect with us on social media to get the latest industry news that effects health insurance producers: LinkedIn | Facebook | Twitter | Google+ | YouTube