Looking to Switch Your FSA or HRA Administrator Mid-Year? Here's How.
Posted on March 4th, 2021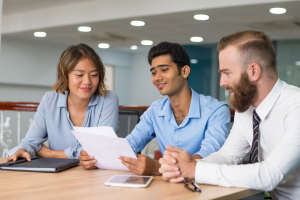 Is your benefits administrator not living up to your standards? Are customer service let-downs and reimbursement problems giving you headaches? Are you worried about sticking it out until your next renewal? Well, worry no more! You don't need to wait until your next renewal to find a better benefits administrator.
With a little education and some advanced planning, switching to a new benefits administrator mid-year can be a smooth and easy process. As an industry leader with over 33 years of experience, Flex has successfully handled many mid-year takeovers with very little disruption during the transition.
We've put together a helpful list of items to consider if you're contemplating a mid-year change:
It's really not that different from switching at renewal.
When changing at renewal, the new administrator will usually take over the administration of the rest of the prior plan year requirements. This includes taking over the administration of the run-out period, grace period, or carryover balances. When changing midyear, the new administrator simply takes over earlier in the process. You'll just need to provide account balance details so that new administrator can appropriately reimburse employees that have remaining unused funds.
Review the existing contract or service agreement.
Some administrators may have early termination fees or penalties, so you'll want to be aware of those, if any. Flex does not charge any early termination fees or penalties, but some administrators do.
There will be a short "black-out" period during a midyear transition.
You will need to designate a specific day that the prior administrator stops processing reimbursements. Then, an account balance report needs to be obtained and provided to the new administrator. The new administrator will need some time to process this information in their systems.

The black-out period is a short period of time where claims cannot be submitted or reimbursed. This is necessary to ensure employees are not reimbursed for more than what they are eligible for because there are two different administrators utilized in the same plan year. At Flex, the black-out period is usually no more than 5 business days.
Communication is key.
As with most changes, communication with employees is vital to a successful transition. This is true whether done at renewal or during a midyear change. You should expect to work closely with your new administrator's implementation team to devise a communication plan. The goal is to set employee expectations and keep them informed and up to date on the status of the transition. A good communication plan will help keep things running smoothly.
To make your mid-year transition as painless as possible, you'll want to make sure to provide your new benefits administrator with four important things:
Plan design details (e.g., reimbursement limits, carryover option, eligibility requirements).
 

Employee census information (e.g., contact information, original election amount).
 

Account balance details as of the transition date.
 

The date the prior administrator will stop processing reimbursements, and the date the new administrator will start processing reimbursements.
That's it! Follow these tips, and you can be on your way to a better benefits administrator in no time. It's easier than you think.
Looking for a better benefits administrator?
Request a proposal or talk to a Flex Sales Consultant to learn more.