Medicare Open Enrollment 2013: It's Shopping Season
Posted on October 16th, 2012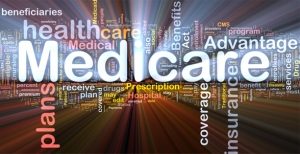 According to a recent release by the U.S. Department of Health & Human Services, the Affordable Care Act will save the average person with traditional Medicare $5,000 through 2022.
Yesterday, millions of people in the U.S. became eligible to shop, compare and reexamine those Medicare plans. This combination of having the opportunity to save a sizeable amount of money during this limited time has lead to the phenomenon commonly known as the "annual enrollment period" or the "open enrollment period", which sends millions of employees, friends, and family members into a shopping frenzy (this year lasting from October 15 – December 7, 2012). Satisfied individuals who choose to stay with their current Medicare plan won't have to act to remain in the same plan, but for those who may have chosen a plan that did not live up to their expectations – this period of time is essentially a get out of jail free card – and action is necessary. And, since 11,000 people will turn 65 years-old every day for the next 18 years – Medicare benefits educated producers are needed to guide those that want to take action.
Take part of the action! Help the senior Boomers shop for and compare their Medicare plans! Want to learn how? Flexible Benefit Service LLC (Flex) will be offering health insurance producers a series of educational webinars on Medicare. Use the links below to register today!
Email medicare@flexiblebenefit.com or call (888) FLEX-1ST to contact your Flex Senior Market Sale Representative with any questions about certification, commissions and more!