Medicare Part D "Donut Hole" Closing Sooner than Expected
Posted on February 13th, 2018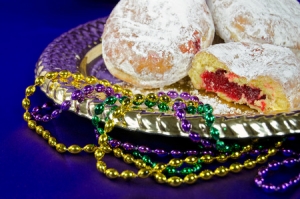 Happy Fat Tuesday! Much like the paczki, we will soon be without a "donut hole"- for Medicare Part D. The donut hole, also known as the gap in Medicare prescription drug coverage, will close a year earlier than expected as a result of a budget deal signed by President Donald Trump this past Friday. The donut hole will now close in 2019 instead of 2020.
Medicare Part D plans generally have a small deductible and then the plan pays 75% of the cost of prescription drugs. However, once a person has incurred $3,750 of drug expenses, there is a coverage gap (more commonly referred to as the donut hole). This is where a person must pay for all their drug expenses until they reach a $5,000 out-of-pocket limit.
The Affordable Care Act (ACA) has been gradually phasing out the donut hole. Each year since 2011 the donut hole has been decreasing. This has been accomplished by providing discounts (which have increased each year since 2011) for generic and brand name drugs purchased during the donut hole.
The process to phase out the donut hole was originally set to be a ten-year process ending in 2020. The newly signed budget deal will accomplish the full phase out a year earlier than expected. That means starting in 2019, there will be no more donut hole.
Medicare Part D members will generally still have a small deductible to pay up front, but then plans will pay at least 75% of drug expenses until the out-of-pocket limit is reached. If a member satisfies their out-of-pocket limit, their plan will then pay at least 95% of drug expenses for the rest of the year. This should be welcomed news to the Medicare population, especially those individuals with high drug expenses.