Posted on March 11th, 2016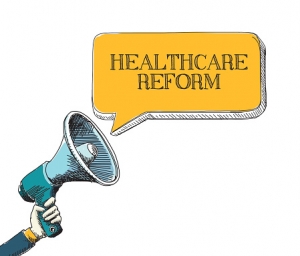 Each year the Department of Health and Human Services (HHS) issues a set of rules referred to as the "Notice of Benefit and Payment Parameters."  This set of rules generally addresses changes and new requirements that apply to certain provisions of the Affordable Care Act (ACA). 
The final Notice of Benefit of Benefit and Payment Parameters for the 2017 coverage year was released by HHS on February 29, 2016.  It addresses new requirements that will apply in 2017, and in some instances beyond 2017.  Below is a summary of some key information from the guidance. 
Annual Enrollment Period (AEP) in the Individual Marketplace
2017 and 2018 plan years – The AEP will run from November 1st to January 31st.
2019 plan years and beyond – The AEP will run from November 1st to December 15th. 
Out-of-Pocket (OOP) Limitations
The maximum OOP limitation in 2017 for non-grandfathered plans will be $7,150 for single coverage and $14,300 for family coverage.
Standardized Plan Options on the Exchange
6 plan options (4 silver, 1 bronze, 1 gold) will be standardized with similar cost sharing structures, such as the same deductibles, copays and coinsurance.  The idea is that standardized plans will be easier for consumers to compare.  Health insurance companies will have the option to offer the standardized plans, and they won't be required to offer them.
Federally Facilitated SHOP (FF-SHOP)
Currently, employers have the option to offer employees all plan options from a single metallic tier from one insurance company on the FF-SHOP.  This is referred to as the "horizontal" option.  For plan years on or after January 1, 2017, employers will also have a "vertical" option where they can offer all plan options across all metallic tiers from one insurance company.  States that rely upon the FF-SHOP can notify HHS if they don't want to offer the vertical option.  
Network Adequacy Changes
Effective 2018, cost sharing for certain out-of-network services provided at an in-network facility by an ancillary provider must count towards the in-network out-of-pocket limit.  As an example, sometimes a person has a surgery performed at an in-network hospital, but the anesthesiologist is an out-of-network provider.  The new rule would require these instances to apply all out-of-pocket costs to the in-network limits as an effort to eliminate "surprise bills."  Some exceptions to the rule will apply, such as in circumstances where an insurance company provides a written notice about the potential for out-of-network services in response to a prior authorization request. 
   
A summary of the new rules can also be found by clicking here.