New at Benefits Buzz Blog: Ask the Expert
Posted on March 15th, 2018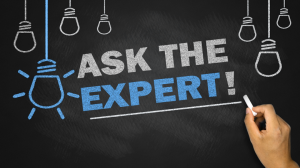 As a benefits professional, you know that navigating the benefits industry can sometimes be a tricky endeavor. Let's face it; employee benefits can be confusing—even for those of us who deal with this stuff for a living. Whether you're a Human Resource Manager, an insurance agent or benefits consultant, people are counting on you to have all the answers. Flex is here to make sure you get them.
Do you have a question about healthcare reform, HSAs or even Medicare? Flex can help! With our new Ask the Expert feature, you can get answers to all your benefits questions. The Flex team of experts is here to give you the information you need, so that you can help all those people looking to you for answers. Our mission is to make your job easier—and it doesn't hurt if you end up looking like a genius in the process!
This new feature is completely free and easy to use. Simply click the
"Ask the Expert"
button at the top of the page and fill out the form to send us your question. You'll get a response from one of our experts within five business days. Once a month, we'll randomly select a question to be featured on our blog so that your question can help other benefits professionals just like you.
As a trusted general agency and benefits administrator since 1988, Flex has paved a path through the evolving benefits industry, and we want to share our knowledge with you. We are excited to launch this new feature, and we hope that you'll be excited to use it. Go ahead, ask the expert and see how Flex is leading the way.