New Buyers Forcing Market Shift
In the
first part of this series
, we discussed how everyone from insurance companies to employers has been affected by the Affordable Care Act (ACA), but no group more so than employees - the true healthcare consumer.
As employers choose to shift away from traditional benefit offerings, like HMOs and benefit-rich PPO plans, employees are required to do their healthcare homework. This has led to a surge in employee enrollment in tax-free Consumer Driven Accounts (CDAs) such as FSAs, HSAs, HRAs and Commuter Plans to help manage costs.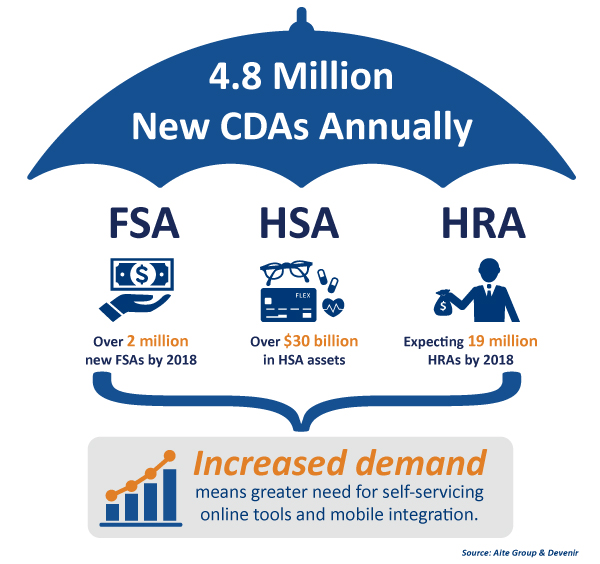 With premiums and out-of-pocket costs rising, employees are becoming savvier and asking more questions about the true cost of care. These new healthcare buyers, with Google accessible at their fingertips, are used to informed decision making and they demand simple solutions that are approachable to anyone.
In light of this shift, the employee benefits delivery system has become increasingly similar to a retail shopping experience. Modern healthcare consumers expect their experience to have cutting-edge technology, including self-serving educational tools and mobile integration.
In the final part of this series, we will address new technology that will change the CDA experience for employers and employees.
This information is presented by Flexible Benefit Service LLC (Flex), who has been providing cost-effective programs to the marketplace since 1988.