New Guidance on Special Enrollment Periods & Hardship Exemptions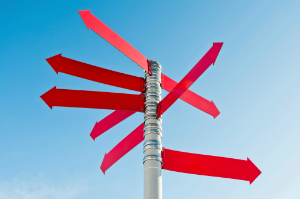 The Department of Health and Human Services (HHS) issued some new guidance on May 2, 2014 as it relates to Special Enrollment Periods and Hardship Exemptions in the individual marketplace. The new guidance has been summarized below:
Hardship Exemptions for Persons who Obtained Coverage that was Effective May 1, 2014: Individuals that are without coverage for three or more consecutive months are subject to financial penalties under the Affordable Care Act (ACA). Previous guidance indicated that individuals could qualify for a hardship exemption for the months they were without coverage prior to their effective date as long as they enrolled by March 31, 2014. There was then a grace period that was issued that allowed some individuals to apply for Exchange coverage through April 15, 2014. Accordingly, HHS has extended this hardship exemption for all months prior to the effective date of coverage for any individual who obtained minimum essential coverage on or before May 1, 2014. This applies to coverage obtained inside and outside of the Exchange.
 
Special Enrollment Periods for Individuals Eligible for or Enrolled in COBRA: HHS is concerned that COBRA election notices did not sufficiently address Exchange options for individual's eligible for COBRA. As a result, HHS is providing an additional special enrollment period for anyone eligible for on enrolled in COBRA. Affected individuals have until July 1, 2014 to sign up for coverage through the federally-facilitated Exchange, and they should contact the Exchange by phone to activate their special enrollment period. Please note that future COBRA notices may also need to be modified.
 
Special Enrollment Periods for Individuals Whose Individual Market Plans are Renewing Outside of Open Enrollment: Previous guidance stated that a health insurance issuer in the individual market must provide a limited open enrollment period beginning 30 calendar days prior to the date a policy was expected to be discontinued during the 2014 year. As you may know, many of these plans may now be extended for some additional time beyond 2014. As a result, HHS will be extending a special enrollment period to anyone with an individual health plan that is renewing during the 2014 year. These individuals will have 60 days prior to the renewal date and 60 days after the renewal date to enroll in coverage in the federally-facilitated Exchange.
 
Special Enrollment Periods and Hardship Exemption for AmeriCorps/VISTA/National Civilian Community Corps Members: Individuals who are beginning service in the AmeriCorps State and National, VISTA, or NCCC programs will be eligible for a 60 day special enrollment period. In addition, individuals who are concluding their service in these programs and are losing short-term limited duration coverage or self-funded coverage will be eligible for a 60 day special enrollment period. Any individual engaged in service with these programs is also eligible for a hardship exemption from the Individual Mandate for all months in 2014 they were engaged in service.
​Join our mailing list or click here to stay updated on the latest healthcare reform and employee benefit news with Flex.
The materials contained within this communication are provided for informational purposes only and do not constitute legal or tax advice.
​