Posted on February 26th, 2016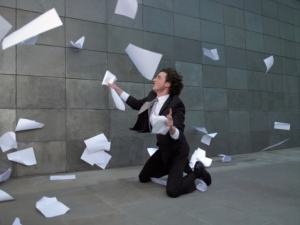 The Centers for Medicare and Medicaid Services (CMS) recently
announced
a new process that will impact anyone seeking to enroll with a special enrollment period (SEP) on the Healthcare.gov website.  Under the current process, individuals who experience a qualifying event simply need to check a box on the application to be eligible for an SEP.  There hasn't been any verification process in place to confirm that a person actually experienced a qualifying event and was eligible to enroll outside of the open enrollment period (OEP).   
Insurance carriers have complained that the lack of having an adequate verification process in place has allowed some people to take advantage of the system.  The carriers have indicated that at least some percentage of SEP enrollees have delayed enrollment in coverage until they became sick, purchased coverage without actually having a qualifying event, and then have canceled coverage after seeking treatment.  This, the carriers argue, is creating substantial losses due to high claims utilization.
Under the new process, anyone seeking to obtain coverage will need to provide documentation to prove they are eligible for an SEP relating to the most common qualifying events.  This includes those people who experience a loss of coverage, as well as those people who get married, give birth, adopt a child or permanently move to a new residence where new plan options are available.
It's not exactly clear when the new process will officially start. In the announcement, CMS indicates they will seek feedback over the new few weeks from consumer advocates, insurers and other stakeholders on the verification process and acceptable documentation.  Comments can be emailed to
SEP@cms.hhs.gov
.