New Special Enrollment Period Guidance
Posted on March 20th, 2015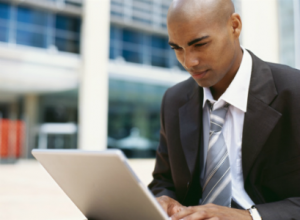 The Department of Health and Human Services (HHS) issued nearly
500 pages of regulations
that impact various components of the Affordable Care Act (ACA). These regulations were posted to the Federal Register on February 27th, and they take effect 60 days from the posting unless otherwise indicated in the regulations. Included in the final regulations are some key changes to Special Enrollment Periods (SEPs) for individual market coverage which are outlined below:  
Exchanges are required to provide coverage for children as of the date of the event for birth, adoption, placement for adoption, or placement in foster care. In accordance with new guidance, Exchanges must also provide coverage if there is a court order (e.g. child support) as of the date the court order is effective. For all of these events, Exchanges have the option of giving applicants the ability to select an effective date on the first day of the following month or using regular effective date guidelines.
 
Starting in 2017, Exchanges must give applicants making a permanent move (and in which new coverage options are available) the ability to apply for coverage up to 60 days prior to the move.  Currently, someone experiencing a permanent does not qualify for a SEP until the move has actually occurred. Exchanges have the option of implementing this change earlier.  
 
Loss of a dependent (death, divorce or legal separation) or loss of dependent status will now be a qualifying event allowing for a SEP. Prior guidance only allowed for loss of a dependent or loss of dependent status to be a qualifying event if it also resulted in a loss of other coverage.
 
SEPs will be available to anyone with a non-calendar year health plan (group or individual) that is expiring or is up for renewal. This was also available in 2014, but previous guidance didn't extend this to future years. The final regulations make this a qualifying event moving forward.
 
In states that didn't expand Medicaid, a SEP will be available as soon as a person's household income reaches at least 100% of the Federal Poverty Level (FPL). Previous guidance required a person to have applied for Medicaid before they would be eligible for a SEP. The new regulations don't require this step to be taken to be eligible for a SEP.
Consumer advocate groups were pushing for pregnancy to be considered a qualifying life event that would trigger a SEP for women either not enrolled in coverage or enrolled in a catastrophic plan. In addition, consumer advocate groups were pushing for a SEP to be available in situations where provide networks are changed mid-year. HHS didn't adapt either of these changes into the final regulations, but they have not ruled out these situations from being included in future guidance.
The materials contained within this communication are provided for informational purposes only and do not constitute legal or tax advice.