New Stimulus Bill Impacts FSAs, HSAs and HRAs
Posted on March 27th, 2020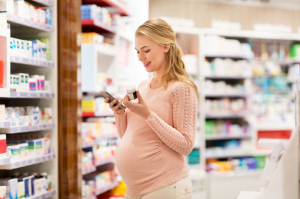 The economic stimulus bill that we've all been hearing about has officially been approved by Congress and was signed into law by President Donald Trump on Friday. This $2 trillion bill will provide stimulus checks to many Americans, increase unemployment benefits for workers and provide low interest loans for many small businesses, among many other things.  
But did you know that Flexible Spending Accounts (FSAs), Health Reimbursement Arrangements (HRAs) and Health Savings Accounts (HSAs) also received a boost by the bill? Here's how:
Bye-bye prescriptions for over-the-counter (OTC) drugs: The Affordable Care Act (ACA) added a provision that OTC drugs could only be reimbursed through an FSA, HRA or HSA if the expense was accompanied with a prescription from a medical provider. The stimulus bill removes this requirement retroactively to January 1, 2020. Prescriptions are no longer needed to reimburse OTC drugs. It will now be much easier for participants to use their accounts for OTC drugs.
Menstrual care products are now eligible expenses: The stimulus bill adds menstrual care products to the list of expenses eligible for reimbursement through an FSA, HRA or HSA. Language in the bill states that "a tampon, pad, liner, cup, sponge, or similar product used by individuals with respect to menstruation" are now eligible expenses. This is also retroactively effective to January 1, 2020.  
Telemedicine and HSAs: All telemedicine services can now be covered under a qualified high deductible health plan (HDHP) before the plan deductible has been satisfied, and it will not disqualify eligibility to make contributions to an HSA. HSA rules had historically prohibited HDHPs from providing any type of coverage prior to the deductible being satisfied for things other than preventive care. This now changes for telemedicine; however, the provision is only temporary. It applies for plan years beginning on or before December 31, 2021.
If you're interested in viewing a copy of the bill, please click here.
Have a question about how this new law impacts your plan?
Looking for an FSA, HSA or HRA plan for your company?  Reqeust a proposal.