Non-Discrimination Testing
Posted on August 3rd, 2022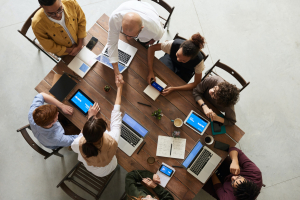 Many health and welfare programs offered by employers are subject to non-discrimination testing as identified in the Internal Revenue Code (the"Code"). The non-discrimination tests are designed to ensure that certain groups of employees are not treated more favorably than other groups of employeesin terms of benefits.
Generally speaking, the non-discrimination tests look at eligibility for coverage, participation in coverage, and employer contributions.The goal of these non-discrimination tests is to ensure highly compensated employees and/or key employees are not treated more favorably (whether intentional or unintentional) compared to the rest of the employee population.
Plans that are subject to non-discrimination tests include, but are not limited to: Cafeteria Plans, Self-Funded Group Health Plans, Group Term Life Insurance, Health Flexible Spending Accounts (Health FSAs), Health Reimbursement Arrangements (HRAs), and Dependent Care Flexible Spending Accounts (Dependent Care FSAs).
Each plan will be subject to a specific set of non-discrimination tests outlined in the Code. The general consequence for failing any of the applicable non-discrimination tests is that highly compensated employees and/or key employees lose some or all of their ability to participate in coverage tax-free. For example, reimbursements from a Health FSA or Dependent Care FSA would need to be treated as income with appropriate taxes withheld. The definition of a highly compensated employee and/or key employee is unique to the plan(s) that are subject to non-discrimination testing.
Employers, at their option, generally can perform "disaggregated" non-discrimination testing.This is where the employer is permitted to separate employees into different classes, and then the employer can perform the non-discrimination testing for each class. However, the employer does need to use bona fide business classifications, such as part-time vs. full-time, salaried vs. hourly, union vs. non-union, or employees who work in different geographic locations (e.g., an employer with offices in two different states).
Plans also must be non-discriminatory throughout the plan year. This means employers probably should be performing the non-discrimination tests at least three times per plan year. It would be recommended to perform the non-discrimination tests prior to the start of the plan year, at least once during the middle of the plan year, and after the conclusion of the plan year. Due to new hires, employment terminations, and mid-year benefit election changes, a plan that originally passes the non-discrimination tests could later fail the non-discrimination tests.