Posted on June 19th, 2018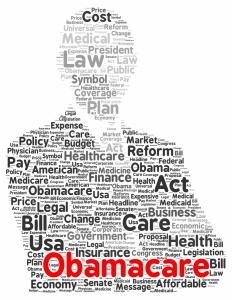 A lawsuit contesting the legality of the Affordable Care Act (ACA), also known as Obamacare, is starting to gain a lot of attention. Last December, the Tax Cuts and Jobs Act was signed into law. Part of this law made the penalty under the Individual Mandate $0 starting in 2019. Technically the Individual Mandate is still in place, but there will no longer be any penalty under federal law for failing to health insurance.
In February, a coalition of 20 states led by Texas Attorney General Ken Paxton filed a lawsuit against the federal government contesting that Obamacare is now unconstitutional. To summarize, the lawsuit filed references a 2012 Supreme Court ruling which found the Individual Mandate to be constitutional because it was a tax. The lawsuit further argues that if there is no tax penalty, then the Individual Mandate cannot exist. This is what the Supreme Court ruled in 2012, according to the lawsuit.
To make things even more interesting, the Justice Department has indicated they do not plan on defending the constitutionality of the Obamacare. Attorney General Jeff Sessions sent a letter to Senate and House members in which he indicates the Justice Department agrees in large part with the 20 states who have brought forth the suit. Sessions also suggests that other consumer protections that are part of Obamacare won't be valid either. This includes things like the prohibition of denying coverage to a person based on pre-existing conditions.
However, the challenge to Obamacare won't be without a fight. A coalition of 17 states (technically 16 but Washington D.C. is also part of the coalition) led by California Attorney General Xavier Becerra has filed a motion to intervene in the case. These states contest that Obamacare is still constitutional even with the absence of a penalty, and they also contest that insurance markets will collapse if Obamacare is struck down.
This will likely be a long drawn out process which takes several months to go through the court system. It's expected that there will be appeals to any court decision, and this may find its way back to the U.S. Supreme Court for another critical decision on Obamacare.