Posted on August 8th, 2014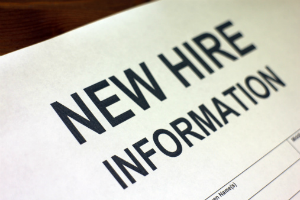 The Affordable Care Act (ACA) limits the maximum waiting period that employers can use for health coverage to 90 calendar days. However, there is something also referred to as an orientation period which seems to have taken a back seat to the 90 day waiting period. The
final ACA rules
allow employers to use an orientation period of up to one month (in addition to the 90 day waiting period) for bona fide employment reasons. 
What Does That Really Mean?
Some employers base long-term employment for employees on the successful completion of training or meeting other requirements. For example, a broker that is hired by a brokerage may be required to successfully obtain their insurance license within a certain time period or their employment will be terminated. As it relates to making health coverage available, the ACA rules allow employers to have an orientation of up to one month followed by a maximum 90 day waiting period, which must start no later than the day after the orientation period ends.
 
Example: Robert is hired at XYZ Company on July 21st.  XYZ Company can utilize an orientation period (for a bona fide business reason) until August 20th. The maximum 90 day waiting period would then start as of August 21st.
 
Other Items to Consider
It should be noted that compliance with the orientation period and waiting period rules does not constitute compliance with the Employer Mandate rules that start in 2015. In order for "large employers" to guarantee they avoid penalties from the Employer Mandate requirements, they must make coverage available to applicable full-time employees no later than the first day of the fourth calendar month of employment. As a result, a "large employer" may not be able to impose the full one-month orientation period and the full 90 day waiting period without avoiding penalties.
 
Example: Robert is hired at XYZ Company on July 21st. XYZ Company is considered a "large employer" under the Employer Mandate regulations. Robert must be offered coverage by November 1st in order for Employer XYZ to avoid potential penalties. As a result, he would need to be offered coverage after 102 days of employment, which is obviously a shorter time period than a one-month orientation period plus a 90 day waiting period.
The materials contained within this communication are provided for informational purposes only and do not constitute legal or tax advice.