Personal Protective Equipment is now an Eligible Expense for FSAs, HRAs, and HSAs
Posted on April 6th, 2021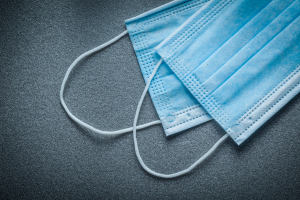 The Internal Revenue Service (IRS) recently published Announcement 2021-7 which indicates Personal Protective Equipment (PPE), such as masks, hand sanitizer, and sanitizing wipes, may be reimbursed under a Flexible Spending Account (FSA), Health Reimbursement Arrangement (HRA), or a Health Savings Account (HSA).  These expenses are eligible for reimbursement if the primary reason for the purchase is to prevent the spread of COVID-19.
The announcement indicates that the change applies to any period beginning on or after January 1, 2020. This announcement presumably applies retroactively since it was not entirely clear when a PPE expense could be reimbursed to prevent the spread of COVID-19. Some FSA, HRA and/or HSA plans may have previously been reimbursing PPE expenses under an interpretation that it was an eligible expense. The announcement now provides assurance that PPE expenses incurred to prevent the spread of COVID-19 can be eligible expenses so long as the plan allows.
Some FSA and/or HRA plan documents may need to be amended to allow for PPE expenses to be reimbursable. This will depend on the current language maintained within the plan document. Plan years which ended in 2020 should have an amendment prepared by December 31, 2021, if applicable. Plan years which end in 2021 should have an amendment prepared by December 31, 2022, if applicable. HSAs do not require an amendment since they are not considered group health plans, and HSAs are not subject to the plan document requirements of the Employee Retirement Income Security Act of 1974 (ERISA).
It should also be noted that some medical providers have been adding a small fee to their normal service charges because of the additional costs they are incurring to obtain PPE for their staff and patients. While not addressed in the most recent announcement or elsewhere, an IRS official has informally commented that it seems reasonable that these types of fees should qualify for reimbursement as an incidental part of the provider's charge for medical services.
Have a Question?