Republicans Pull Off Legendary Houdini Magic Trick with Healthcare
Posted on March 27th, 2017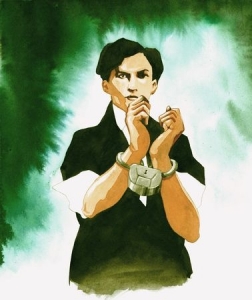 It's as if Harry Houdini himself showed up last Friday and performed his legendary disappearing act, except in this instance it was Republicans who made the American Health Care Act (AHCA) magically disappear. 
House Republicans were scheduled to vote last Thursday on the AHCA, which would repeal and replace many parts of "Obamacare." However, they couldn't garner enough votes within their own party to pass the bill so they delayed the vote until Friday. Then, on Friday, it was more of the same thing. They just couldn't get enough votes to pass the bill. Mid-afternoon the bill was pulled, and voilà, just like that the AHCA has disappeared. Healthcare reform initiatives have been officially put on hold. 
That means the Affordable Care Act (ACA), the official name of Obamacare, will remain the law of the land for the foreseeable future. The Employer Mandate, Individual Mandate, Exchanges, etc. will all continue as we know them to be today, though we will need to pay close attention to what unfolds with the individual health insurance market. In approximately one out of every three counties in the country, only one health insurance company is offering plans to individuals. Next year that could be zero in some areas and could force Republicans and Democrats to work together on a healthcare bill to rescue that market.
If and/or until that time, it doesn't appear we're going to see a whole lot of change with the ACA. There are some things that can be done from a regulatory standpoint, and we've seen some of this already from the Department of Health and Human Services (HHS). Through regulatory guidance, HHS has proposed to shorten the next open enrollment period and will allow additional time for insurance companies to file their rates for plans to be sold on the Exchanges in 2018, but these things are nominal at best compared to what could have happened had a repeal and replace bill been passed.
So what's the next big step for repeal and replace? According to Donald Trump, "The best thing we can do, politically speaking, is let Obamacare explode." It appears we are heading towards a wait-and-see type of situation and healthcare reform will be revisited another day. For now, Republicans are moving on from and healthcare and towards other policy initiatives, such as reforming the tax code.