Time to Pay Your Employer Mandate Penalty…Maybe
Posted on April 25th, 2017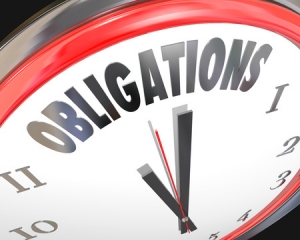 The Treasury Inspector General for Tax Administration (TIGTA) issued a report dated April 7th and entitled "Affordable Care Act: Assessment of Efforts to Implement the Employer Shared Responsibility Provision." In other words, TIGTA issued a report about the efforts of the Internal Revenue Service (IRS) to collect Employer Mandate penalties.
Although the Employer Mandate took effect in 2015, the IRS has yet to issue penalties to non-compliant employers. Since July 2015, the IRS has been working to build a system which will be used to identify employers who owe penalties. The system was supposed to launch in January 2017, but its implementation was not ready so it was delayed. Per the TIGTA report, the IRS expects the system to be ready next month. While the system may be ready to go, there are a couple of things to keep in mind.
First, President Donald Trump issued an executive order on his inauguration day which essentially told agency officials to do everything in their legal capacity to delay enforcement of any ACA-related penalties. Does that mean non-enforcement or delayed enforcement of Employer Mandate penalties?
Second, repeal and replace is still on the table, and the latest news is that House Republicans have made significant progress on a bill that could pass the House…. although we've heard that story before.
The American Health Care Act (AHCA), which was the name of the bill that failed in the House last month, sought to retroactively repeal the Employer Mandate to January 1, 2016. If a similar provision were to be included in a new bill, that would mean the Employer Mandate would only be in play for the year 2015…. assuming the new bill was signed into law.  
Employers subject to the mandate are in an awkward situation. They need to be checking their mailbox for a potential penalty notification while at the same time keeping up with repeal efforts and how that might change or eliminate the Employer Mandate.