Top Employer Benefits of an HSA
Posted on December 6th, 2017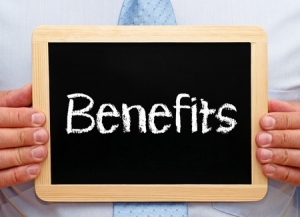 The Health Savings Account (HSA) market has grown rapidly in the past decade. More than 21 million people currently have an HSA and there's still plenty of opportunity for growth. In fact, a
recent report
projects 30 million HSAs by the end of 2019.
Here are the top employer benefits of an HSA:
High deductible health plans (HDHPs), which are required when offering HSAs, are usually less expensive than most other group health plans.
 
If an employee is responsible for more healthcare costs, they are more active in managing their healthcare purchases. This is the very essence of healthcare consumerism, which encourages the employee to use healthcare money as if it were their own money – because it is with the HSA. This may also keep renewals lower, especially for employers with self-insured health plans.
 
From costs to plan management, HSAs can practically run themselves with the appropriate set-up at the beginning of the plan year.
 
Contributions made to the HSA directly from payroll can be pre-taxed, meaning the employer and employee do not have to pay any payroll taxes on these funds. This strategy offers employer savings which can offset most costs to administer the HSA.
Flex is a leading HSA benefits administrator, who has offered these plans since they were established. We provide leading technology to manage our HSAs and deliver best-in-class service to support our clients. Plus, we integrate free debit cards, online investments, a new Mobile App and so much more. 
Contact a Flex Sales Consultant at 866-472-5351 to learn more about our HSAs!