Transparency in Coverage Rules Effective July 1st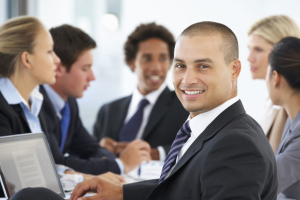 On April 19, 2022, the Department of Labor (DOL), Department of Health and Human Services (HHS), and the Department of Treasury (DOT) issued some Frequently Asked Question (FAQ) guidance pertaining to the new Transparency in Coverage (TiC) rules that will start to be enforced beginning on July 1, 2022 (and applicable to plan years starting on or after January 1, 2022).
The TiC rules require health insurance carriers providing fully insured, non-grandfathered group and individual plans to disclose on a public website information regarding in-network rates for covered items and services and out-of-network allowed amounts and billed charges for covered items and services. This disclosure is also required of employers who offer a non-grandfathered level funded or self-funded group health plan. Disclosures are not required for dental-only or vision-only plans.
These disclosures must be made available as machine-readable files. This means the files must conform to a non-proprietary, open standard format, such as XML or JSON. Formats such as PDF or DOCX are not acceptable file formats. The files also must be free to access, and there can be no conditions placed to access the files (e.g., no ID or Password or a requirement to submit personally identifiable information). The files must also be updated on a monthly basis.
In almost all instances, the health insurance company or third-party administrator will prepare these files for their level funded and self-funded group health plan clients even though the liability to provide these files rests with the employer. Although these files may be hosted on a third-party public website (e.g., the health insurance company's website), it is currently unclear as to whether an employer must also post a link to these files on their own public website. The cautious approach would be to do so, and at least one major health insurance company is telling their level funded and self-funded clients to do this.
A third disclosure under the TiC rules has been delayed. A disclosure for negotiated rates and historical net prices for covered prescription drugs was initially required, but this has been delayed while the regulatory agencies determine if it is appropriate. Regulatory agencies are expected to issue additional guidance pertaining to this disclosure requirement (or lack thereof) at a later date.
It is "to-be-determined" on the value and usefulness of these new disclosures. The intent is to provide more transparency around healthcare costs, but the sheer volume of information that will need to be disclosed may make it difficult for the average person to decipher. However, the TiC rules also require online price comparison tools to be made available so that that a person can estimate their costs by services or provider.