Uninsured Rate Not Taking Underinsured into Account
Posted on August 24th, 2015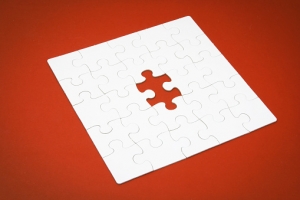 A report issued by the
Centers for Disease and Control
(CDC) recently made waves in industry news. The report had captured data related to uninsured rates through March 2015, and it stated that the percentage of Americans without insurance has fallen below 10%. The report suggests that about 9.2% of the population, or 29 million Americans, are currently without health insurance. This is a reduction of about 7 million people from this same time period a year ago. The reduction has been attributed to coverage expansion through the Affordable Care Act (ACA) as well as increased access to employer-sponsored coverage because of an improving economy.  
Although most people view the reduction in the uninsured rate as a good thing, critics argue these numbers don't take into account the underinsured rate, or the amount of people who have health insurance but cannot afford the high deductibles and out-of-pocket expenses if a catastrophic event were to occur. The
Commonwealth Fund
estimates that 31 million Americans were underinsured in 2014. If we combine the statistics from the CDC report and The Commonwealth Fund that would imply around 60 million Americans, or nearly 19% of the population, are uninsured or underinsured.   
Coverage expansion efforts and economic improvements may continue to drive down the uninsured rates, but it's often times those who are underinsured where questions still remain. Underinsured is better than uninsured, but being adequately insured is the best case scenario.  
Perhaps consumer-driven accounts such as FSAs, HRAs and HSAs could reduce the number of underinsured's and increase the number of adequately insured's. Accident-only, hospital indemnity and chronic illness plans are also gaining popularity. These plans generally have low premiums and pay a lump sum of cash to policyholders who experience certain medical events, such as those who incur an overnight hospital stay as a result of an accident. The cash can then be used to pay out-of-pocket medical bills.
The materials contained within this communication are provided for informational purposes only and do not constitute legal or tax advice.