Waiting for the Transit/Parking Benefits Parity to Go Retro for 2014
Posted on December 19th, 2014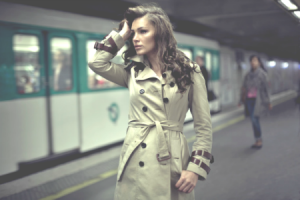 The U.S. House of Representatives and Senate have both voted and approved an extension of more than 50 different tax provisions that expired at the end of 2013. The actions taken would retroactively extend these tax provisions for 2014, but it does not extend them into 2015.  
Included in the legislation is a provision that would provide transit parity for 2014. Currently, the maximum amount that an employee can pre-tax for mass transit is $130/month whereas the maximum amount that can be pre-taxed for parking is $250/month. The new legislation would increase the amount that can be pre-taxed for mass transit to $250/month, making it the same amount as parking.  
President Obama is expected to sign this legislation into law in the upcoming days. Congress is not expected to meet again until January 6th of next year. When they meet, the tax provisions will have already expired because they were not extended for 2015.  Congress would need to pass additional legislation to extend some or all of the tax provisions any further, and it's unknown if they will take that action.  
Once it's signed into law, there is expected to be guidance that will help employers and employees understand how they can take advantage of the increased limit for 2014.
 
The materials contained within this communication are provided for informational purposes only and do not constitute legal or tax advice.