Will the Due Date for PCORI Fees be Extended?
Posted on April 28th, 2020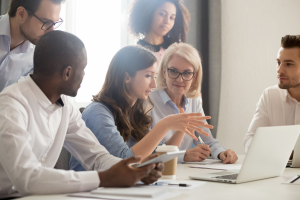 As a reminder, the Affordable Care Act (ACA) created a research institute known as the Patient-Centered Outcomes Research Institute (PCORI). The goal of PCORI is to help patients and those who care for them make better-informed decisions about healthcare choices.
PCORI is funded by fees which are charged to health plans.  Employers who offer self-insured or level-insured health plans must send in a payment each year to the Internal Revenue Service (IRS) based on the average number of covered members. The fees also apply to many Health Reimbursement Arrangements (HRAs).
Employers subject to the fees must make payments by July 31, 2020, but many are asking if the due date will be extended because of the current state of our economy. Many employer associations and employee benefit advocates are lobbying for a delay. As of April 27, 2020, the IRS has not announced any change to the due date, nor have they updated the form (i.e. Form 720) that needs to be completed to make payment.
Whether the due date remains the same or gets pushed back, the fee will be $2.45 per covered member if the plan subject to the fee ended between January 1, 2019 and September 30, 2019 (otherwise stated the plan had an effective date between January 2, 2018 and October 1, 2018).
The IRS has not announced the specific fee for plan years ending between October 1, 2019 and December 31, 2019 (otherwise stated the plan had an effective date between October 2, 2018 and January 1, 2019); however, it is expected to be slightly higher than $2.45 per covered member.
In the event you were unaware, PCORI fees were originally scheduled to be discontinued for plan years ending on or after October 1, 2019, but Congress enacted a law which extended the fees for ten additional years. The fees will continue until 2029 (with final payments made in 2030 assuming no additional extension).
Unrelated to the PCORI fees, many employers subject to Form 5500 filings also have to submit their reporting by July 31, 2020. Might the Department of Labor (DOL) consider an extension for this filing requirement? 
Have a question about PCORI Fees?