13 Plans ERISA Wrap Docs are Needed For
Posted on January 22nd, 2016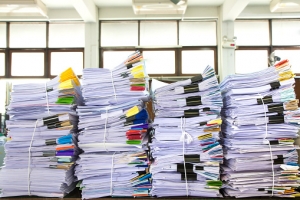 The Employee Retirement Income Security Act of 1974 (ERISA) requires most employers, who offer health and welfare benefits, to provide a written plan document to participants. The plan documents that are issued by insurance companies and other benefits providers are typically standardized and don't include all of the customized, employer-specific language that the ERISA law requires.
To make things easier, Flexible Benefit Service LLC (Flex) can prepare a written plan document with all of the required disclosures that "wraps around" all ERISA health and welfare benefits that an employer offers. The Wrap Document can provide all of the required language for many different types of plans, such as:
Health Insurance
Dental Insurance
Disability Insurance
Vision Insurance
Life Insurance
Flexible Spending Accounts (FSAs)
Health Reimbursement Arrangements (HRAs)
Accident-Only Plans
Long-Term Care
Accidental Death & Dismemberment (AD&D)
Prescription Drug Plans
Retiree Medical Plans
Employee Assistance Programs (EAPs), if counseling is provided
Government and church plans are exempt from ERISA, but all other employers who offer health and welfare benefits are required to have a plan document in place that meets the disclosure requirements included in the ERISA law. Fortunately, employers can view Wrap Documents as the low-hanging fruit of compliance with ERISA.
Subscribe to this blog at the top left navigation by entering your email address to learn more with Flexible Benefit Service LLC (Flex).
The materials contained within this communication are provided for informational purposes only and do not constitute legal or tax advice.