Are COBRA Subsidies Coming?
Posted on January 26th, 2021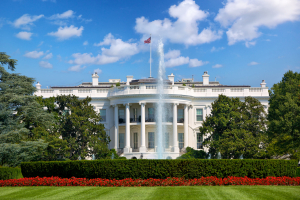 Joseph Biden was sworn in as the 46th President of the United States less than one week ago, and he has already introduced his ideas for a third economic stimulus package. In what is being called the American Rescue Plan, President Biden is calling for $1.9 trillion in federal funding to provide another round of stimulus checks to Americans, funds for schools to reopen, an extension of unemployment benefits, additional eviction/foreclosure restrictions, and several other components of economic relief, including subsidizing COBRA coverage.
In the American Rescue Plan, President Biden is calling on Congress to subsidize COBRA coverage through the end of September. The details in the American Rescue Plan pertaining to subsidized COBRA coverage are otherwise limited. The specifics would need to be determined and agreed upon by Congress if subsidized COBRA coverage were ultimately to be included in another stimulus bill; however, recent ideas that have been bounced around are calling for 100% of the COBRA premium to be subsidized.
Congress agreed to subsidize COBRA coverage one time in the past. During the Great Recession, Congress passed the American Recovery and Reinvestment Act of 2009 (ARRA). ARRA provided a 65% COBRA premium subsidy to help unemployed workers afford to continue enrollment in health coverage offered by their former employer. The ARRA subsidy was available to eligible individuals for up to 9 months initially, but the eligibility length was later increased to 15 months.
ARRA required eligible individuals to pay no more than 35% of the COBRA premium. The employer had to cover the remaining 65%, and the employer was reimbursed through a credit against their payroll tax liability. In other words, the employer was able to reduce their quarterly Medicare and Social Security tax obligation. A similar process might be used if a new stimulus bill includes subsidized COBRA coverage.
If subsidized COBRA premiums are part of the next stimulus bill, it is probable that regulatory agencies would need to supplement the legislation with additional procedural guidance. Laws that are passed by Congress often detail what needs to be done but lack how to accomplish the underlying objective. It would be expected that the Department of Labor (DOL), Department of Treasury (DOT) and/or Department of Health and Human Services (HHS) would need to step in and provide additional guidance to employers, insurance companies and benefit administrators.
We are now in the "wait and see" stage, but COBRA subsidies certainly would come as welcomed news to those individuals who have lost their jobs and health coverage as a result of the COVID-19 pandemic.
Want to receive more of the latest industry news and updates from Flex?