Calculating Subsidies with Exchanges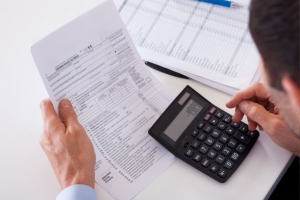 Most health insurance professionals have some familiarity about the government subsidies that will be available next year to eligible individuals. These subsidies will reduce insurance premiums and out-of-pocket medical expenses for those that qualify, and will only be available to individuals that enroll in coverage through health insurance marketplaces, also known as the public exchanges. 
Individuals earning 400% or less of the Federal Poverty Level (FPL) and meeting other criteria may be eligible to receive subsidized coverage. The lower the income level, the higher the value of the subsidy.
But how will the government determine income levels?
The government doesn't know how much income someone will make in 2014, and when the public exchanges become available later this year the best information they will have is a person's 2012 tax return. The final regulations indicate that people will have to project their income in 2014.
So what happens if a person earns more or less than expected?
The law states that people will have to pay back all, or at least a portion of the subsidy if the amount they receive is considered to be too large. The amount to pay back will be calculated on the 2014 tax returns that must be filed by April 2015. The amount to be returned will be capped based on income and family size. Similarly, if the subsidy someone receives was too small, the government will pay the individual the balance in the form of a tax return. The Kaiser Family Foundation has released a calculator to help individuals estimate their subsidies next year. View the calculator >> The Internal Revenue Service has released final regulations for the subsidies. View final regulations >> Join our mailing list or click here to stay updated on the latest healthcare reform news with Flexible Benefit Service Corporation (Flex). Note: The materials contained within are provided for informational purposes only and do not constitute legal or tax advice.