COVID-19 Extended Deadlines Still Apply
Posted on October 21st, 2020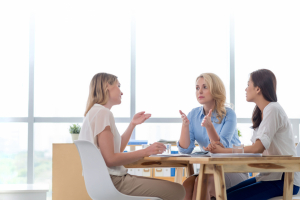 President Donald Trump declared a national emergency due to the COVID-19 pandemic earlier this year. The national emergency took effect on March 1, 2020, and it has yet to expire. Following the national emergency declaration came a wave of guidance and regulations, including guidance and regulations which impacted deadlines associated with employee benefit programs.
The Department of Labor (DOL) and Internal Revenue Service (IRS) jointly issued regulations which give additional time for employees and/or their dependents to do the following:
Take advantage of a special enrollment period required by the Health Insurance Portability and Accountability Act (HIPAA)

Elect coverage under the Consolidated Omnibus Budget Reconciliation Act (COBRA)

Make COBRA premium payments

Notify the plan administrator of a COBRA qualifying event or a determination of a disability

File a claim for benefits

Appeal a claim that was denied in whole or in part

Request an external review of a final adverse benefit determination

File information to perfect a request for an external review
The extended deadline includes the entire duration of the national emergency plus 60 days, a time period which is being called the "outbreak period." The national emergency has not yet been declared over so the actual end date of the deadline extension is not yet known.
Additionally, employers will not be treated as having violated the Employee Retirement Income Security Act (ERISA) if they fail to timely furnish any notices, disclosures or documents during the outbreak period provided they act in good faith and furnish these materials as soon as practicable under the circumstances.
Employers and insurance carriers who have or will increase coverage for COVID-19 diagnosis or treatment can also do so without the normally required 60-day advanced notice of material modifications affecting the Summary of Benefit and Coverage (SBC). Any such changes should be provided as soon as reasonably practicable.
Have a question about the extended deadlines?